Payette photos

Payette Idaho
(originally a reunion page)

Pirates

Hi everybody, Eric Pence here. I lived in the small town of Payette, Idaho from my birth in 1948 till I graduated from high school in 1966—living in the same house since the age of 3 (I was actually born across the Snake River in Ontario, Oregon). I had a great childhood and have kept in touch with many people I grew up with—at high school reunions and now on Facebook. My family left Payette in the 70s and I don't have any ties to the community anymore, but I have returned to Payette sometimes on trips to Boise to visit my mother or for class reunions, and it is always a joy to experience memories.
(My mother died in 2017 in Boise at age 98, which will definitely cut down my Idaho trips. She was a 4th grade teacher in Payette and Kuna and I know many adults who were in her classes.)

After going to 2 years of college at University of Idaho in Moscow, I lived in Seattle for 5 years, and returned to college in Boston in 1973 and have lived in the Boston area ever since.

I created this page originally as a tool for PHS class of 1966 reunions, but I have broadened it to cover all things relating to Payette. Contact me if you have any suggestions or requests. Most photos on this page will enlarge if you click on them. Some will show videos.

---
Idaho native
| | |
| --- | --- |
| Scenic Idaho | |
One amusing thing about growing up in Idaho but living most of my life in Boston (I've been here since coming for college in 1973) is having to explain Idaho to people who have never been to Idaho (that's most people) and may not even be quite sure where it is located (they usually think it is somewhere in the Midwest, and I have to explain that it's in the Northwest). Most people I meet will tell me I am the first person they ever met from Idaho, or people would sometimes say to me, "I know somebody else from Idaho!" only to learn that the other person was from Iowa. I'd have to explain to them that Idaho and Iowa are two different states a thousand miles apart, and that the Rocky Mountains go through Idaho, and besides farmland, it is very scenic with mountains, lakes, and ski areas, and Iowa is in the Midwest and mostly flat. Check out this great t-shirt!

People from Idaho don't drive cross-country to the Northeast very often, and I mostly see Idaho license plates on cars only when I am in Idaho. Idaho plates start with a prefix that tells you what county the car is registered in, so you can tell where people are from if you know the system (here is a list). My hometown in the county of Payette starts license plates with 1P, the first county starting with the letter P. Boise is in Ada county and license plates start with 1A.


Idaho & Iowa on U.S. map




View of the World from 9th Avenue


This Saul Steinberg cartoon, which appeared on the cover of The New Yorker magazine in 1976, shows a New Yorker's perspective of the U.S., which seems to include very little between the Hudson River and the Pacific Ocean! As you can see Idaho does not even exist.



Jewel - The Boise Song (I found this song on a Facebook link shared by my Payette friend, Barbara Wilson)
Jewel sings this great song with the lyric, "There is no Z in Boise." I grew up pronouncing Boise as BOY-SEE but I have always heard others say BOY-ZEE so I guess there is no "proper" way to say it. (In Massachusetts we have a city name Quincy that is nornally pronounced QUIN-ZEE, but we talk weird here.)


| | |
| --- | --- |
| | See my Idaho roots section on About Me for more. |

Top of page
---
Classmates on video
Skip Cockerum's high quality bird food manufacturing business in Payette, Oregon Feeder Insects, was featured on the TV show Dirty Jobs on February 10, 2009.
Click to watch
Ron French, who has been an actor for decades, was in this video as Australian rock band AC/DC's manager. You can see him briefly talking to the bar tender starting at 1:03.
Click to watch
---

The school demolition, 2005

(Payette High School pre-1956 fire)
The high school building on Center Avenue many of us attended many years ago (built in 1921) is no longer standing. The current PHS building on 6th Ave S was originally created to be a junior high school, and in 1974 the schools switched places (the high school moved to 6th Ave S and acquired the dome, and the junior high moved to Center Avenue). I graduated from PHS in 1966, before all this happened. In 2005 the junior high moved to the new McCain Middle School on Iowa Avenue, and after 8 decades as a school building the original structure was finally condemned and torn down.

My thanks to my classmate Ron Shurtleff for these photos.
Click any photo to start a slideshow of all the photos starting at that point in the sequence.


Here are some Google Street Views from Center Avenue looking North where there used to be school structures.
Old PHS site



Now


Before

East Side school



Now


Before

Baseball grandstand



Now


Before
Top of page

P H S C l a s s of 1 9 6 6 R E U N I O N S:



Class Reunions – I got this cute poem from Sandi (Anderson) Krasznavolgyi, PHS class of '65.

I should mention that some of the women classmate's names below are their married names.

Sadly, some of the classmates pictured in these photos have passed on. R.I.P.


---
50th reunion, 2016



Banquet photo with names
I can't believe it's been 50 YEARS! since I graduated from high school! (Some of the links to classmates' names are to Facebook and may not work unless you are a FB member.)

It's a good thing we wore name-tags at this reunion because I would have had trouble recognizing some of my classmates I hadn't seen in decades! Jan Rogers-Levy and I semi-successfully Skyped with Wynn White in Japan, who was unable to attend. The Portia Club, where we had the banquet, did not serve alcohol so we kept wine in a cooler outside in a car, with frequent refill visits. (My thanks to Paul Strawn, husband of Kathy Clark.)

We had our traditional 3-day reunion . . .

Friday night we met at Bancroft Park (named after the hotel that burned down in 1979) and listened to the 60s band, The Chancellors
Saturday during the day we were in Kiwanis Park for lots of socializing, and there was a car show of classic cars in the park and "lawn-mower races" by the A&W
Saturday night was the reunion dinner at the Portia Club (see photos below)
Sunday morning was a brunch (I didn't attend because I had to fly home to Boston, where my wife Patti was having surgery the next day)


Banquet photos from
Lyla Graden Aldrich

You might have to be a Facebook member for these photos to work.
---
45th reunion, 2011



With names

| | |
| --- | --- |
| | Our 45th reunion had a pretty good turnout. Thanks to the good planning and actions of the reunion committee I would say at least fifty of the ninety-nine in our class came and had a great time. It was held the same weekend as the 23rd annual A&W Cruise Night car show put on by classmate Jim Boyer. We had the usual 3-day celebration consisting of registration, drinks and food Friday night, events throughout the day on Saturday, the banquet Saturday night (attended again by former teacher James Johnson and his wife Leora), and a brunch on Sunday. Friday night we gathered in the Bancroft Park (where the hotel used to be) during the "Cruise Night" parade down Main Street, Saturday we met in the Kiwanis Park during the SHOW and SHINE car show and saw many customized cars (Lynn Wininger won a prize for his great pick-up truck) and saw the lawnmower drags on the street in front of the A&W. |


Sherill Rhodes' daughter took many wonderful photos which were available for purchase after the reunion.
Jan Jarboe photos . . .





Lyla Graden Aldrich photos on Facebook (log in required) . . .



Mr. Johnson's photos . . .


---

40th reunion, 2006

| | |
| --- | --- |
| | Our 40th reunion was held in August, 2006. Maggie did most of the work herself, with a little help from Skip and others. The Friday night registration was held at the Scotch Pines Golf Course clubhouse (like previous reunions) but the clubhouse was booked for a golf tournament on Saturday so the Saturday night banquet was at the Nichols Steak House in Fruitland. One of our favorite teachers, James Johnson, attended with his wife, Leora, and they were welcomed by all of us. Several of us went to the Ontario Armory on Saturday afternoon and reminisced about those great dances (see the Armory Dance Reunion below) and took some pictures (see below). The PHS class of 1971 had a reunion dance. What a great idea! Also on Saturday we attended a tour at the Four Rivers Cultural Center in Ontario where we learned a lot about the multi-cultural history of the valley. |


(Click on image to start slideshow at that point in photo sequence, hover over image for description—high school names for women).


Friday night . . .
Saturday . . .

At the Ontario Armory

Saturday night . . .
---

35th reunion, 2001

| | |
| --- | --- |
| | Our 35th reunion was held the weekend of August 4th, 2001, at the Scotch Pines Golf Course clubhouse. It was organized by Maggie (Snook) Heide, who did an excellent job, and it consisted primarily of 3 events—the traditional Friday night social, the Saturday night banquet, and the Sunday brunch. At the banquet Maggie entertained us with a program of trivia questions about our high school days using her usual charming wit! Thanks again, Mags! We were having so much fun catching up with each other's lives that on Friday and Saturday nights some of us didn't get to bed until after 2:30am (I heard even later for some)! On Saturday we had a tour of our old high school, (then a middle school, now demolished), visited some of our old classrooms, and sat in the bleachers in the gym and sang (with a little prompting) the school fight song, amazing many of us that we still remembered the words after 35 years! We had a good turnout —I think Maggie said 45 of our graduating class of 99 came to the reunion, some for the first time. Many photos were taken, and I will try to post them here as I get them. |
Kathy Watanabe photos . . .
(Click on image to start slideshow at that point in photo sequence)

Here are Skip Cockerum's photos.
---

30th reunion, 1996

I went to this reunion without my family, so I spent lots of time catching up with my classmates' lives. This was the first reunion where several of us exchanged email addresses, and we have continued to stay in touch, which really helped in the planning of the next reunion.

These are some snapshots I took at the Sunday brunch . . .

(Click on image to start slideshow at that point in photo sequence)
---

20th reunion, 1986

This was the first reunion I attended, and I was unprepared for the emotional impact. I had not realized the deepness of the bonds I shared with many of my classmates—going through adolescence with them, and even 12 years of public school with some. I moved cross-country several years after graduation, and my parents moved to Boise, making my ties to Payette pretty remote, so I had lost touch with pretty much everybody. I had a smile on my face and tears in my eyes for pretty much the entire weekend of the reunion. Patti went with me and we had our 9-month-old, Alex.
Sunday outing in Kiwanis Park . . .
(Click on image to start slideshow at that point in photo sequence)
---

10th reunion, 1976

| | | |
| --- | --- | --- |
| | I didn't attend this reunion but I did get the reunion booklet from Terry Adams. I lived 2,500 miles away in Boston, and it also seemed that I had recently seen many of my classmates anyway. I want to thank Mollie (Davidson) Minow, one of my regular email correspondents, for sending me this scanned picture, showing some of the outrageous clothing worn at that time. | |
Top of page

O t h e r c l a s s e s ' R E U N I O N S


PHS Class of '65

50th reunion, 2015

| | |
| --- | --- |
| Class reunion photo | In September, 2015, the class of '65 had their 50th reunion! |

40th reunion, 2005




Class reunion photo

In October, 2005, I attended (as did several others from the class of '66) the 40th reunion of the class of '65. Their reunion committee—Nancy Iseri, Wanda (Swigart) Newton, Ron White, Anita (Fallon) Smith, Clint Selover—deserves a lot of credit for a really outstanding job. Everybody looked wonderful and it was a blast for me to visit with so many people I hadn't seen since we were at PHS! I was told I am welcome to attend their future reunions and I want them to know the invitation goes both ways.
My thanks to Jackie (Hansen) Clark for this great photo. (Please note: After the picture loads click it to resize it.)

PHS Class of '70

45th reunion, 2015

| | |
| --- | --- |
| Class reunion photo | In September, 2015, the class of '70 had their 45th reunion! This was my brother, Ed's, class. He's sitting in the middle of the front row. |

PHS Class of '64

50th reunion, 2014




Class reunion photo


In September, 2014, my late brother David's daughter, Heather, and I attended his 50th class reunion in Payette. (Heather lives in New York and I live in Boston, so we don't get to Idaho too often.) It was a blast seeing people that were 2 years ahead of me in high school that I hadn't seen in 50 years!
(David passed away from early onset Alzheimer's in 2012.)


David & Heather

PHS Class of '67

50th reunion, 2017

| | |
| --- | --- |
| Class reunion photo | I got this from Jan Bitney (Janeen Watts) on Facebook. |

---
Monthly no-host dinners

Some PHS graduates from the Class of '65 who live in the Boise area get together monthly at various local restaurants. All other classes, and teachers, are invited and I have been to a couple of these.
They are held on the third Tuesday of each month (except December) at a different restaurant for a fun evening of lively conversation Notices will be emailed monthly announcing the location.

---
Armory Dance Reunion, 2009

When we were in high school there were dances at the Ontario armory every Saturday night put on by Bob Dye. Live bands played at these dances, something you don't see anymore. Many of us attended these regularly and they were a memorable part of living in the SRV in the 60s. In August, 2009, Bob hosted a 40th Armory Dance Reunion and had some of the bands from those days play for us again (Crystal Ship was excellent!). Before the dance there was a "Meet & Greet" gathering in the park across the street for a couple of hours which was just like a class reunion with many people seeing each other for the first time in years. Those of us who attended went on a major nostalgia trip and it was exciting to see all these 60-somethings carrying on like we did in high school! Bob and I got well-acquainted and stayed in touch for years and actually saw each other on future occasions. He took a photo of several us on an Ontario trip that you can see in Recent photos.

Bob Dye passed away August 21, 2012.

Bob Dye's Ontario Armory Dance – the original dances, great photos!


Pacific NorthWest Bands – bands who played at the armory in the 60s


Armory Dance Reunion photos – Idaho Press Tribune's photos can viewed or purchased here

Videos (The Crystal Ship)
Here are some photos from Mike Blacketter and Janet (Seaweard) Jarboe—hover mouse for descriptions (high school names for women).
| | | | |
| --- | --- | --- | --- |
| | At original dance | With 60s photo | With a friend |
Top of page

| | |
| --- | --- |
| Facebook | My profile |
| | | |
| --- | --- | --- |
| | Many of us from PHS have joined the social network Facebook and have added each other as "Friends." To find my classmates I searched Facebook with a filter of Payette High School. I have uploaded the class photos from our years at East Side and West Side elementary schools, and some of my friends and I have really enjoyed tagging people we recognize after so many years. | |


I used to have Facebook profiles of people I knew in high school linked here, but for privacy reasons I have removed them. You can find people's profiles by searching Facebook for their name.

In Facebook there are a couple of things that old friends would like to find in your profile . . .

A recent photo
Where you currently live
List "Payette High School" under Education in your profile to help other classmates find you
Top of page
---
Recent photos


| | |
| --- | --- |
| | These are recent photos of some of my high school classmates. Perhaps I should have put dates on these because some are pretty old now, especially the ones with children. You can see more, including those from other classes, on Facebook. For my photos see the Gallery page. |

Dave Oglesbee, Mike Aldrich, Tom Hogg F at 45th reunion

Mike Blacketter, Karen (Bates) Cartwright, Eric Pence taken by the late Bob Dye in Ontario, July, 2010. Bob and I got reacquainted in recent years.

Cathy (Wiens) & Randy Taylor F

Mike Blacketter F

Lyla (Graden) and Mike Aldrich F

Jan Rogers-Levy and husband, Stew F

Dave Oglesbee F

Terri (Whiting) Lawrence

Eric Pence and Skip Cockerum at Riverside Cemetery in Payette, 2009

Janet (Seaweard) Jarboe and her grandchildren F

Wynn White in Rome F

Karen (Bates) Cartwright and husband Ron


Wynn White and his children Weston & Flora visit Skip Cockerum in Oregon
Eric Pence and Mollie (Davidson) Minow, at the old Davidson homestead on 1st Ave. S.
(now refurbished and lived in by Mollie's brother, Roland)

Mollie (Davidson) Minow, Melanie (Glover) Turner, and Melanie's son, Jason

Maggie (Snook) Heide, Skip Cockerum (with Ernie), and Kathy (Handley) Wagers

Wynn White, taken by his son Weston in front a gallery in Japan

Daniel Ortega, with his sons Jordan and Tyler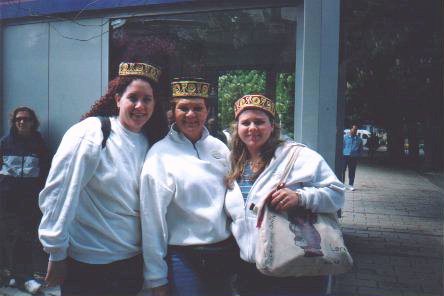 Jane (McHaffie) Blyseth, with Carina and Elizabeth on a trip to Turkey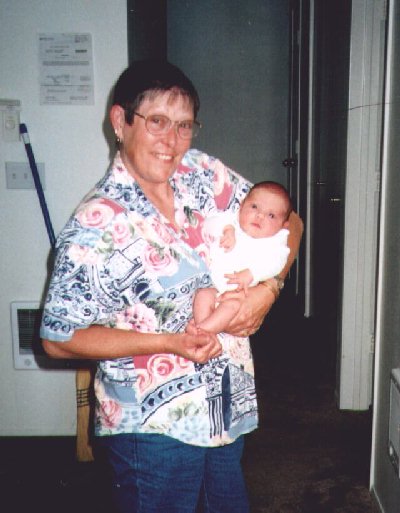 Polly (Nicholson) Van Camp, and granddaughter Malea Rose

Dennis Carson and family, Thanksgiving 1995

Bill Chalke and his mother

Mike and Lyla (Graden) Aldrich

Mr. & Mrs. James Johnson's 50th wedding anniversary, October, 2001.


F Photo from Facebook
Top of page
---
The Way We Were . . .
| | |
| --- | --- |
| | Photos (and above title) from Marlena (Harper) Bertholl. |
An 8th grade group on the steps in front of the gym
(names below picture)
8th grade band on the steps in front of the gym
On the steps in front of the gym, 1966
A group of us in the Kiwanis Park, 1966
The swim team, 1962
Top of page
---
Yearbook photos
Here are our senior pictures from the 1966 yearbook, "The Axe," and our 7th grade pictures from the 1961 yearbook, "The Treasure Chest." We were so young then! They are scanned in a page at a time.
For best viewing make sure your automatic image resizing is turned off in your browser.

In Firefox I also installed the add-on Old Default Image Style to override the black background on image display here.

Top of page
---
Grade school photos
| | |
| --- | --- |
| | These have been uploaded to Facebook where many of us have tagged those in the photos. |
East Side

(Gone but not forgotten)
I have scanned in my class pictures from my years at East Side, 1954-1960. Sadly, the building is gone now. I will put other class photos here if anyone has them.
Thanks to Janet (Seaweard) Jarboe for her 2nd grade photo of Mrs. Schwartz's class.

1st grade
Miss Hisa

2nd grade
Mrs. Hickerson

2nd grade
Mrs. Schwartz

3rd grade
Mrs. Barrett

4th grade
Mrs. Hill

5th grade
Mrs. Betts

6th grade
Mrs. Williams

<

>


My classes
(slideshow)
| | |
| --- | --- |
| | These photos are from Marlena (Harper) Bertholl. |
| | | | | | |
| --- | --- | --- | --- | --- | --- |
| | 1st & 2nd grade | | 3rd & 4th grade | | 5th grade |
Top of page
---
Old Payette photos
| | |
| --- | --- |
| | Many of these are from postcards I picked up at the Payette County Historical Society museum (their website was on the now defunct Geocities), which is located at the corner of N 9th St. and 1st Ave. South, across from Central Park. The museum occupies the building that was the First Methodist Church (my parents' church) when I was growing up. It contains many artifacts of my heritage that bring back memories of my childhood. Many of the things pictured here no longer exist. |


Payette High School, pre-fire, when it had a full 3rd floor


Payette High School, before the gym was added



East Side elementary school, now gone


| | | | | | | | |
| --- | --- | --- | --- | --- | --- | --- | --- |
| 1920s | 1930s | 1940s | 1950s | 1950s | 1960s | 1970s | Looking up Main Street |

Main Street (8th) looking North at the intersection with Center Avenue


the old library in Central Park I went to as a child (current view)


the old Town Hall


Bancroft Hotel, now gone


old, old Bancroft Hotel


Union Pacific railroad depot, now gone (the statue went to Central Park for awhile)



Union Pacific depot

Central Park


Kiwanis Park


the Post Office



the Charm Theater – I saw many movies here


YMCA building, when it was located catty-corner to the Post Office


Old, old Payette



the old Payette baseball stadium



the old Emma Theater



the old, abandoned Flying-A gas station



the Payette River bridge going to Fruitland


the Snake River bridge going to Ontario (called the "Oregon Trail Bridge")


1924 May Day parade (note the flagrant display of KKK marchers!)


Another photo of my Aunt Kath (misspelled Catherine) in the 1924 May Day parade



Payette National Bank, 1910, which ultimately became the First Security Bank, where my dad was manager



Peter Pence, my great grandfather, a Payette pioneer



Peter Pence with signature



Albert Lloyd Pence (son of Peter Pence), my grandfather and a Payette resident, who died when I was 5


Greetings from Payette, Idaho - an old postcard



Payette County Photo Album – more old photos of Payette


Payette County Photographs – 6 pages of photos, click on something like Image 125K to see a photo


Promote Payette – lots of photos on this Facebook page

Top of page
---
Payette history



Here is some information I have collected that I thought belonged on this page. See more below under Links.

The City of Payette is located in Payette County at the confluence of the Payette and Snake Rivers, approximately three miles north of Fruitland and ten miles south of Weiser (in Washington County) at an elevation of 2,150 feet.

"Payette" is named for

Francois Payette

, the good-hearted postmaster for the Hudson's Bay Company at Fort Boise, which was just upriver on the Snake. He was known as a generous friend to Oregon-bound emigrants in the 1840s.


In the 1800s, Payette was a panorama of sagebrush and bunch grass covering rolling hillsides. The first white man to settle in the region was Francois Payette, a French Canadian, who came from Quebec in 1812. In 1867, James Toombs established the first principal settlement, the Payette Store, and from this small beginning a thriving town began to develop. A few years later, Peter Pence [my great-grandfather] brought the first cattle to the area, introduced hops to Payette, and grew peaches, and built dams and irrigation ditches. A. B. Moss arrived in the valley in 1881. He supplied ties to the Union Pacific Railroad and shipped the first fruit from the area in 1891. (His descendents where my neighbors and friends.) Thus began the long history of Payette as an agricultural center.

In 1891, the City was incorporated and became the Payette County seat in 1917. Today (this was written in 2005), Payette is home to 7,434 residents with anticipated growth to a thriving City of over 12,700 (2030).




First National Bank

Inside bank

First Natl Bnk currency

Wells Fargo bank
(same corner)


The First National Bank of Payette, successor to the town's first bank (1891) was reorganized as the Payette State Bank by W. A. Coughanour, Walter Pence, and their associates in July 1925. E. H. (Pat) Murphy became the cashier of the town's only bank. In 1930, the First Security Bank of Boise, managed by Murphy, purchased the Payette State Bank. It became a branch of the First Security Bank of Idaho in 1933, and Murphy continued for many years. (This bank was managed by my father, Jack Pence, in the 50s and the 60s.) About 1960 the old building was torn down and replaced with a single-story building with a drive-up window, today occupied by Wells Fargo. The Idaho First National Bank opened its Payette branch in 1963 on the corner of 8th and 1st Ave. South (this is now U.S. Bank).

| | |
| --- | --- |
| 2 | Bill Loftus, Idaho Handbook, February 1992 (page 157) |
| 3 | "Payette, City Center Plan", Planmakers, November 1985, page 4. |
Top of page
---
Memories

These are some of my memories of growing up in Payette in the 50s and 60s.

Faux status
My dad was the manager of the First Security Bank at the corner of Main and Center (which became Wells Fargo), the only bank in town until I was in high school. When I was a little kid, other kids were under the impression that as manager he "owned" the bank and that we were rich. Perhaps in the 1800s the banks were owned by the people who ran them (see my clock story) but by our time most banks were owned by corporations. Of course I didn't try to correct this misconception.
Apple Blossom Festival
My dad's bank used to team up with American Fine Foods (the cannery) and enter a float in the parade every year. When I was little I used to ride on this float some years, and when I was older I drove the vehicle that pulled the float, and some years I was in the band that marched in the parade. A big part of the festivities was the Inland Empire Carnival coming to town and setting up in Kiwanis Park. I would spend several days there going on rides (my favorite was the "Tilt-a-Whirl" but if you were real daring you went on the "Loop-O-Plane"), and trying to win a prize at one of the games for whatever girl I had a crush on that year (whom shall remain nameless).


The cannery
I worked at the cannery (American Fine Foods) several years during the corn season in the fall. The first year I ran the little lab in the back that tested the loads of corn that were brought in, primarily for moisture content to see if the load would be used for "cream style" (water was added so the dryer corn was used) or "whole kernel" (no water was added so the more moist corn went here). We also recorded percentages of bird-pecks and worms, which factored into how much the growers were paid. One year I was the "Retort man" who cooked the canned corn in cages wheeled into these giant retort pressure cookers. I remember a friend of my dad's, who grew up in Payette, saying the "Retort man" was admired by the female cannery workers, which help motivate you to stand over the cookers where the temperature was 20-30 degrees hotter than the current air temperature.
The high school fire



Before the fire

In 1956 there was a serious fire at the high school. It was in the evening and much of the town gathered across the street to watch. As a result of this fire the 3rd floor was completely destroyed and much of the building was damaged. During the rebuilding of the school many high school classes were moved to the junior high (we didn't call it "middle school" yet), some of the junior high classes moved to the elementary schools, and many of the elementary school classes moved to churches and other locations. My 4th grade class was held in the National Guard armory, which was really cool with the tanks and all. Oddly, I remember listening to the Everly Brothers sing "Wake Up Little Susie" and Elvis doing "Hound Dog" on a radio at the armory. Midway through the year everything shifted back to its original locations. About the only part of the 3rd floor that survived the fire was the old band room above the gym (a new band room and ag shop were located in a new building behind the high school later, and sadly, this building is all that remains of the high school.). When I started band in 6th grade at East Side Elementary, which was located next to the high school, we practiced in that 3rd floor room. I think I also had a math class in that same room at one time (possibly in junior high, which shared space with the high school), with a Russian teacher named Miss Kutkowski.
Mr. Johnson
My favorite teacher at PHS was James R. Johnson (Facebook link). When I was a Freshman, instead of Algebra, I took Advanced Math from Mr. Johnson. One of the things we studied was number systems. He fabricated this very amusing story about explorers in South America coming across a tribe of people who had 3 fingers on each hand instead of 5, so their number system was based on 6 (apparently our number system is based on 10 because you can count to 10 on your fingers). We designed a number system based on 6, with different symbols for the digits.

This was in 1962 but I can still remember they consisted of:

We created mathematical tables for addition, subtraction, multiplication and division, and did many exercises with these and even had tests. I found Mr. Johnson very stimulating, and he created a strong interest in mathematics (this really paid off because I scored very high on my math SATs for college). I also had Mr. Johnson for Chemistry and Physics, so I guess I had him for more classes than any other teacher at PHS. Mr. Johnson still lives in Payette and has attended several of our class reunions, and is also a Facebook friend (he says his graduation gift to all his students was to start calling him "James").
Mrs. Driscoll
A crazy incident that happened to me in high school involved Mrs. Inez Driscoll, whom most (all?) of us had for English as Sophomores. One time she sent me to the principal's office as discipline and forgot she had done so. Mrs. Driscoll was explaining SYNONYMS and ANTONYMS to the class and she said, "Write this down. SYNONYMS are words which mean the opposite, and ANTONYMS are words which mean the same." I immediately knew she had said it backwards, so being the bold, assertive (argumentative?) student that I was I said, "Mrs. Driscoll, you said it wrong. SYNONYMS are words which mean the same, and ANTONYMS are words which mean the opposite." She said, "Eric, be quiet. I am teaching this class." We went back and forth a few times and she finally said, "Go to the office! Now!" I left the classroom and went to the principal's office, and when I walked in Mr. Todd (the principal) said, "Eric, now what are you in here for?" (Mr. Todd and I fought many battles!) I expained how she had said it backwards, and he agreed with me so he and I walked back to Mrs. Driscoll's classroom to straighten it out. When we walked in she said, "Eric! Where have you been?" (She had forgotten the incident already.) I reminded her that she had sent me to the office and she said, "Sit down. OK class, let's continue." Mr. Todd (in one the few instances of him EVER being on my side) said, "Mrs. Driscoll, Eric says you and he disagree about the definitions of SYNONYMS and ANTONYMS. Can you give us the definitions please." Mrs. Driscoll says, "Well of course—SYNONYMS are words which mean the same, and ANTONYMS are words which mean the opposite." Mr. Todd says, "That's right. Eric, sit down." I am very exasperated and I say, "That's not what you said last time! Class—I know you all wrote down what she said in your notebooks and I know you will have it backwards. Would someone please repeat what she said the first time." I got no response from my classmates (nobody was going to stand up to Mrs. Driscoll), so I had to humbly sit down and pretend that I was the one who was wrong. Despite our clashes I enjoyed having Mrs. Driscoll as a teacher because she was such a character. I also had her for Art one year (where one of her students drew a vagina and told her it was a flower when it was put up on the wall for all her classes to see!).
Sports
Football
I went out for football in 8th grade (1961), the first year the junior high had a team. We started out wearing equipment that the school must have had stored for decades, because the helmets were leather with no face guards, and the shoulder pads where pretty flimsy (we got modern equipment before our first game). I still remember George Cordes getting knocked out cold in head-on tackling practice, which caused several to quit the team, and all of us to question our decision to play this dangerous sport. I played football for several years in high school as a center. In the final 2 weeks of summer before school started the football practices were twice-a-day, something they may have discontinued for health reasons. As a center I attended the practice for the backs, which consisted of hiking the ball to them so they could run their plays, instead of the linesman practices which included a lot of blocking drills (this is probably why I went out for the position). The farm boys would not be able to come to these late summer practicies because they had to work on their family farms, so when the first game came after school started they wouldn't be eligible to play because they hadn't attended enough practices (a state law?). This could have put us at a big disadvantage, not having some of our big hulking linesmen, but I presume the towns we played had the same restrictions so it all equaled out. As a Freshman my physical size was larger than average and I could pass for older wearing a uniform and helmet. At some of these early season games the varsity coach (Clabaugh?) asked some of us to suit up at the varsity games and sit on the bench to make the team look like it had more players. I don't think any of us played but we must have felt honored to do this, especially with all the cheering in the stands behind us.

I remember one game we had with Fruitland we had practiced a trick play where between plays 3 players would run to the sideline to confer with the coaches, then only 2 would run back to the huddle, and the 3rd guy would stand just inbounds. When the ball was hiked the 3rd guy, whom nobody saw, would be in the open to receive a pass and score an easy touchdown. We rehearsed this play several times during the week, then when we played Fruitland they pulled this same play against us on the first play of the game! We should have been very disappointed for their easy touchdown, but the poor guy (whom many of us knew and shall remain nameless) dropped the ball. I think that play is illegal now (perhaps it was then also).

Basketball
I went out for basketball as a Freshman and they had the Freshmen and Sophomores practice together the first few weeks. Then they said 2 Freshmen would be selected to play on the Junior Varsity team (Terry Strong and I were picked) and the rest would be on a Freshmen team. I guess I looked good on the practice drills because I was not that outstanding as a player. Going on the JV team as a Freshman turned out to be a mistake because I spent the season sitting on the bench, and when I was a Sophomore and competed again for the JV team I had little experience and was out-performed by my fellow Sophomores, who had played a lot on the Freshman team the previous year, so I sat on the bench for another year. That was the last year I played b-ball.

Golf
I was also on the golf team throughout high school, where I was 2nd flight behind Dennis Carson. I remember in my first golf meet, at Crane Creek golf course in Boise I birdied the first hole on a lucky chip shot. The way it worked in the meets is that the person who had the lowest score on the previous hole got to tee-off first on the next hole. My birdie enabled me to tee-off first on the next several holes until someone got a lower score on a hole. Crane Creek had lots of gullies and one par-3 hole had no fairway, only a tee-box and a green (you had to put your drive on the green or you lost your ball out-of-bounds and got penalized). At another golf meet I was having trouble breathing and one of the golfers from another school had me lie on the ground where he performed chest compressions or something (we decided it was only hay fever) and someone from Payette said to me later they thought we were fighting. One of the great things about being on the golf team is that you got to play on all the great golf courses in the area. I haven't played golf since college and probably stink now. (An amusing incident that occured with the PHS golf team happened when I was a long-haired college student visiting Payette and passed in front of a car at a Stop sign near the school with Mr. Todd, the golf coach that year, driving the golfers to a golf meet, and when Todd saw me he remarked to the golfers that he had expected me to go far in life but was very disappointed—apparently being anti-war with long hair made me a loser.)

Track
Like a typical 60s jock I thought I had to play a sport in every season. In my Freshman year they hadn't started the golf team yet, so I went out for track. I threw the discus and thought that this was going to be my event, but coming from a small high school the field athletes (non-running events) had to also enter races to get someone in every event. I was asked to run the 880 yard half-mile (a 2-lap race on a 440 yard quarter-mile track). I wasn't very good at this but decided I would pace myself with another Payette runner in the races, but in the first track meet when we were half-way around the first lap the P.A. speaker announced, "Last call for the Pole Vault." and the guy I was pacing myself with took off to do the Pole Vault (his specialty) and I was on my own. I had no clue how fast to run and even though I lead the race for 1½ laps I got exhausted and slowed down and was passed by all the runners from the other schools. At this first meet I didn't know I was responsible for bringing the discus and I had to borrow one from another school to throw.

Skiing
I also did a lot of skiing, but PHS didn't have a ski team, just a ski club that took a school bus up to Brundage Mountain near McCall every week. I also skied a lot at Bogus Basin outside Boise, and they had night skiing, which I really enjoyed. What's interesting is that daytime rates were something like $4.50 and night skiing cost $2.50, even though they were probably both something like 6 hours, but the night-skiing only ran 1 of their 3 chair-lifts so they thought they couldn't charge as much.
Suspended from school
I actually got suspended from school for a few days in 7th grade. If you mis-behaved in class you were sent to the principal's office with a pink slip (my bad behaviour was that I argued with teachers). This usually didn't amount to much in the way of punishment, but I remember one time the principal and I went to the band room and I was asked to select a drum stick, which was used to swat my behind. Anyway, after I got 4 pink slips, which was some kind of milestone, I got into more serious trouble. My mother happened to be substitute teaching that day, and she was called into the principal's office with me. They told us I was suspended from school for some period of time. I remember I spent the afternoon down at my dad's bank waiting for him to get off work and take me home. My parents discussed what they were going to do with me, a kid who didn't fit in at school, and one option was putting me in a military school (whoa!). This didn't happen and I got back into the Payette school a few days later. This was just the first of many years of battling with the school people, usually Mr. Todd, the principal, when I got into high school. I just couldn't not argue when I thought people were wrong. We got 2 grades on our report card for each class. The letter grade represented how well you did in the class. A little number was next to each letter, called your "citizenship grade," which represented how cooperative you were. I ususally got A's in my classes. Most people that got an A grade usually got an A1 . I typically got A2 or A3.
Driving


| | |
| --- | --- |
| Payette River bridge | Snake River bridge |

I got my driver's license in 1962 at age 14 (licensed earlier because I took Driver's Ed?). There are 2 bridges you go over to get to Ontario (you couldn't drive in Oregon until you were 16), one over the Payette River and one over the Snake River. They are both replaced now with separate bridges for each direction of traffic, but in those days they were 2-lane iron-framed bridges and extremely narrow! The one over the Payette River was wider but the one over the Snake was so narrow that on a school bus I was on once to a game in Oregon (Ontario, Vale, or Nyssa) the mirror hit something coming the other way.
Key Club
For several years in high school I was a member of the Key Club, a "student-led organization that teaches leadership through serving others" and is a part of the Kiwanis International family. In addition to its local activities there were yearly conventions, sometimes in other states. I went to the convention in Salt Lake City as a sophomore and the one in Ogden, Utah, as a senior. These were really fun, taking a long bus trip with friends (including a stop at a truck stop in Bliss, Idaho, where we shoplifted), and staying in a hotel with a bunch of other high school kids. Of course one of the big thrills of these conventions was being away from home on a trip to another city with a bunch of friends.
Boys State
In the summer before my senior year I attended Boys State, a one-week event at BJC (Boise Junior College), the school that ultimately became Boise State University. Being away from home for a week was quite a thrill. We stayed in the dorms and elected members to a state legislature that met and passed some laws. I didn't run for office but I had a blast, including meeting a girl named Kathy from Borah High at a dance whom I dated throughout my senior year, and I went to Borah's prom with her (she couldn't come to ours because the school only allowed PHS students). Some of the guys I met there would later become friends when I went to college at University of Idaho in Moscow the next year.
Charm theater
I saw many movies growing up at the Charm theater, which was operated by a guy named Ira I believe. As I recall, carbonated drinks came in three flavors: Coke, root beer, and orange soda. The combination of all three was called a Suicide. The building was bought by the Bible Baptist church in the 60s and I think they still occupy it. I guess that was one way to keep people from going to movies, something they were against. We used to go to a lot movies in Ontario, at the Centre and the Pix. Having been away from Payette for many years, I wonder if those theaters are still there?
Top of page
---
Links

(see more at Idaho links)


Class of '

66

Wynn White Photography – Wynn White


Vandyke Notes – Wynn's article on using the Vandyke process


Wynn's Gallery at Profotos.com

Wynn's albums at Clubphoto.com – some family photos here


Skipio's – Skip Cockerum


Mogensen Land – Mike Mogensen


Vietnam Veterans Memorial Wall – Make a virtual rubbing of Scott Flint's name


PENCELAND.com – Eric Pence (you are here now)



Payette High School Class of 1982


City of Payette – the town website


Street map

Looking up main street ¹


Payette Chamber of Commerce

Payette Schools


Payette County Idaho GenWeb Project – great site with lots of historical and current information


Boomerang – about the founding of the town


Early Mayors of Payette

Payette County Photo Album – more old photos of Payette


Peter Pence biography – my great grandfather, a Payette pioneer


McCain Student Articles – the work of former 7th and 8th grade students from McCain Middle School


Payette High School Fire of 1956 – this event caused many students to attend school in other locations one year


McCain Middle School History Quiz – many of these questions relate to our old high school building that became the middle school


Payette High School Class Lists 1960-1970

Payette schools

Campus facts – lots of interesting historical data here



The Portia Club

City of Fruitland

Payette on AmericanTowns.com

Payette Video Clips – people have added videos here, some that play larger on YouTube if you click on them


Don Chandler's Memories of New Plymouth – Payette history here also


Google photos – search on "payette, idaho"


You know you grew up in Payette if you remember this... – a really cool page on Facebook to share Payette memories


Top of page
---
Several of our classmates have passed away since high school. These are mostly high school yearbook photos you may have seen, with the names they had then. If I have a more recent photo that is what you will see when you click on the image. If you have further information you wish to contribute, or you want to write something about any of them here, please contact me.




Dave Oglesbee
2015, Meridian
I saw Dave several times over the years, in Boise and at reunions.
We were friends on Facebook.

Cheryl Shurtleff
2015, Boise (obit)
I saw Cheryl at reunions and we were Facebook friends.

Karen Bates
2014, Caldwell
Karen and I became reacquainted in recent years.
I visited with her when I was in the Boise area.

Ben Drinkwine
2014, Council
(obit)

Janice Adams
2004*
Janice attended the 35th reunion in 2001.

Letha Brown
1990*

Warren Meador
1990*

Frank Crowder
1981*

Tim Moss
1989, Loma Prieta earthquake (Tim's car)
Tim was in the class of 1968 but he was a neighbor and
one of my best childhood friends, so I want to honor him here.
This photo is from our 1966 yearbook when he was a sophomore.

Stacey Dewey
1972*, car accident, McCall
Stacey was a good friend of mine in high school.
He is buried at the Payette Riverside cemetery.

John Brotherton
(No info)

Keith Reitz
1970, Vietnam war casualty
Keith finished high school in Stotts City, MO.
He is listed on the Vietnam Veterans Memorial Wall in Washington, DC,
at Panel 13W - Line 101.
Here is his profile on the VVMF Virtual Wall.

Scott Flint
1967, Vietnam war casualty
Scott is listed on the Vietnam Veterans Memorial Wall in Washington, DC,
at Panel 19E - Line 117 (here is a pencil rubbing I made).
Here is his profile on the VVMF Virtual Wall.
He is buried at the Payette Riverside cemetery.
Top of page
---
Here is a list of the people in the PHS class of 1966 and some additional information. Please contact me with any updates you want to make.
I am trying to present the info in a way that won't violate your privacy or get you spammed.


¹ Click on Street View to see actual location.